Martin and Carolyn Thomas

We are excited to offer you an opportunity to meet and hear the testimony of our new friends, Martin and Carolyn Thomas.  We got to know them at ReGen (the Evana conference) this past July where Martin was one of the speakers. Dayspringers got a chance to pray and connect with the Thomases. We struck up a friendship and we recognized a God connection between us!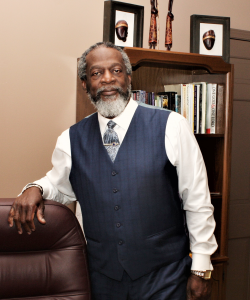 Martin grew up in Pontiac, Michigan. After seminary, he served as pastor of a rather large church in Kansas City, Missouri for over 20 years.  He was married and a father of five sons.
Martin's story took a very unexpected turn in 1996.  While on his way to Cleveland, Ohio to visit with his sons who were there working on a music project, Martin got caught up in a crisis outside of Greenfield, Indiana, that led to him being charged with a crime.  He was found guilty of the charges and received a sentence of 50 years in the Indiana State Prison.  Of that sentence, he served 21 years. As it turned out, Martin's reputation as a godly man and pastor preceded him to the prison. Soon after his arrival, the warden asked him to serve as pastor to the inmates' church, which Martin did for his entire sentence.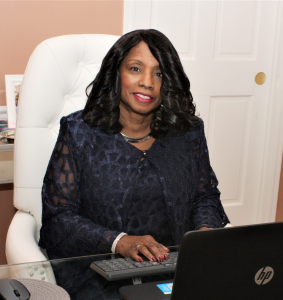 Since Martin's release from prison, he and his wife Carolyn have been pursuing their God-given vision to open halfway houses for men coming out of the prison system.  They have two houses, one in in Indianapolis called "Nazareth Man House (NMH) Indy" (see John 1:46), and the other in South Bend, Indiana, called "NMH South Bend." Both of these facilities are being renovated and repaired to provide a place of growth, ministry, and training for service for 22 men. You can learn more about their ministry at their website, Foresight For-Givers Foundation, Inc.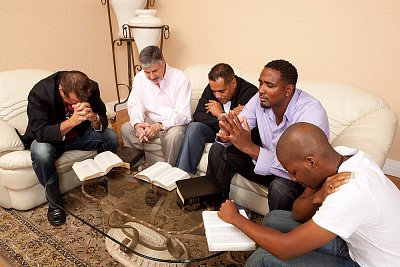 Martin's story seems incredible, but what we have learned about Martin in the last 3 months has confirmed that he is a true man of God.  Other people who have known Martin for many years have backed up our impression.
You are invited to hear from Martin first-hand. He will be sharing his story and interacting with us at the Welcome Center of the Sonnenberg Village (13526 Hackett Rd., Apple Creek) at 6:30 p.m. on Saturday, October 27.  The Village is located ¼ mile east of the intersection of Kidron and Hackett Roads. If you have a burden to be part of a very vital work of the Lord, you will want to meet Martin and Carolyn.
Then join us here at Dayspring (6592 Wales Rd. NW, Massillon, OH) at 6:00 p.m. Sunday evening, October 28 to hear more from Martin and Carolyn.  We have invited him to share whatever God message is on his heart for us.
Martin will also speak at Kidron Mennonite Church (3987 Kidron Rd, Kidron, OH) at the 9:30 a.m. service on Sunday, October 28.
We really hope you will join us on Saturday evening, October 27 and Sunday, October 28.  Please comment below or contact us with any questions you have.